Domains v1.8,
WWW Domain and Country State Finder
Download (180Kb):
http: domain.zip
ftp: domain.zip
This application is small and useful list of countries, states, flags, available domains and more.
Interface in MS Office style and intergrated possibility of quick search allow to find any resource in a few mouse clicks. Just type a domain code or country name, and you'll recieve a highlighted row with flag, domain and name of country.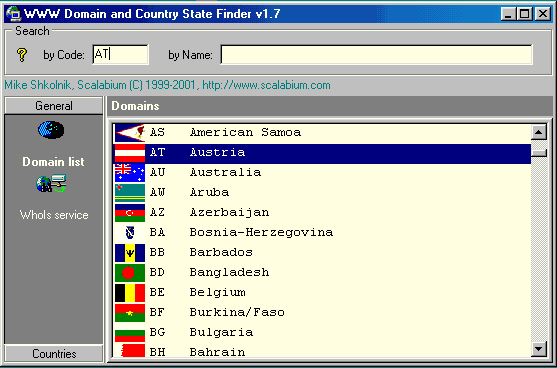 Extended whois-service allow to recive any information about desired site. Supported any domain codes -you can easy to check an information about french or china domain. Just type a site name and press a [...] button.
Quick navigation thru states of USA, Canada, Australia, Mexico and areas of Russia, Ukraine, Brazil, South Africa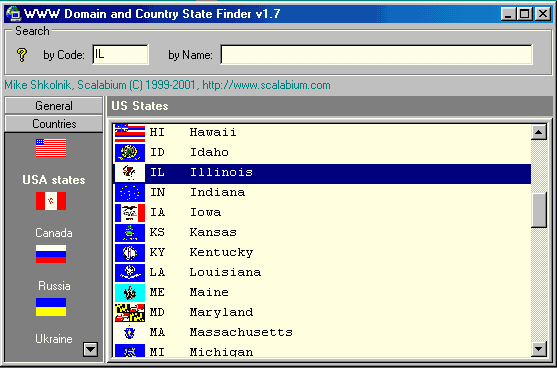 Please contact us by email if:
you have the information about states/areas for other country which are not listen in Domains
you want to suggest some new feature
you found a some bug
you want to purchase the sources
you want just to talk with me;-)
You can use and deploy this program free without any modifications in archive.
---